Consistency is the key to successful branding. It helps to ensure that the way of representing the company and what it stands for remains the same across all the platforms. The standardization of colors, tone, logo, and messaging creates brand consistency that plays an important role in creating a unique identity of brand in people's minds.
Google is an excellent example of having good brand consistency and a strong visual identity. You will get a consistent brand feel while using its products like Gmail, Google Drive, etc.
Why is brand consistency important?
If a brand has a different visual style of its products or on various platforms, will it be easy to perceive them as a single identity? No. Let's try and understand this with the help of an example, all of us can identify Facebook with its distinct blue color and visual style. Now, if Facebook used a green theme for its Messenger app, it won't have a consistent brand identity across its products. This can potentially decrease consumers' trust in the brand and leads to less positive feelings toward the brand.
Brand consistency helps in,
Ensuring that your brand has a unique identity and is easily recognized across customer touchpoints.
Standing out from the competition.
Creating customer trust and loyalty.
Keeping your brand identity consistent across all channels.
How to create brand consistency?
Design Systems can be the answer here to provide consistency. Let's dive deeper into this and see what they are and how they can help.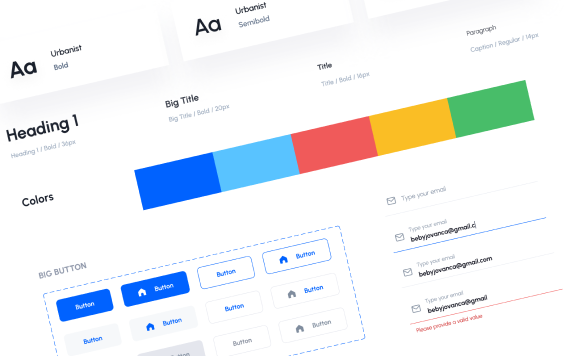 Design system is a collection of reusable components and elements like colors, typography, iconography, etc., with clear guidelines. With the help of these premade components and elements we can replicate designs quickly, hence teams don't need to create components again and again which reduces effort and eliminates the risk of inconsistency.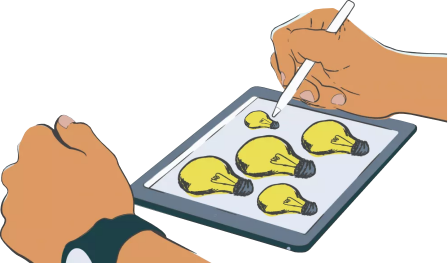 Creating and maintaining a design system is a time taking activity but it also speeds up work by making the product team more efficient. It also helps the design to scale. In our ever-growing tech world, we need the design to scale as fast as other aspects of that world.
If this still sounds unfamiliar to you and you still cannot grasp the idea of design systems, just take a look at Google, Apple, Spotify, or any other big brand's design system and see how they have specifically defined the use of each design element for their products.
These popular brands have got their very own design systems in place that help them offer a consistent brand experience across products for their users. Some of the popular design systems are –
1. Material Design System by Google
2. Fluent Design System by Microsoft
3. Carbon Design System by IBM
Conclusion
For small applications, you might not need a design system. But if you are working in large-scale applications then a design system is the key to ensuring consistency and this can help your product in scaling up easily.