All you need to know about the new iOS 16 features
During the WWDC 2022 event, Apple revealed its yearly OS upgrades. Here's everything you need to know about updating your applications to take advantage of the newest features and what to make of the new design improvements.
Apple never fails to give us innovative upgrades on their OS every year, keeping their users always excited to use their products. In this year's WWDC 2022 event, Apple revealed its yearly OS upgrades i.e. some really cool, exciting, and secure features. From a designer's point of view, let's see what Apple brought with their updates and how they have the potential to improve the users' experience.
Let's look at the new features of the iOS 16 from the lens of a designer and understand how useful they are.
Customization of the lock screen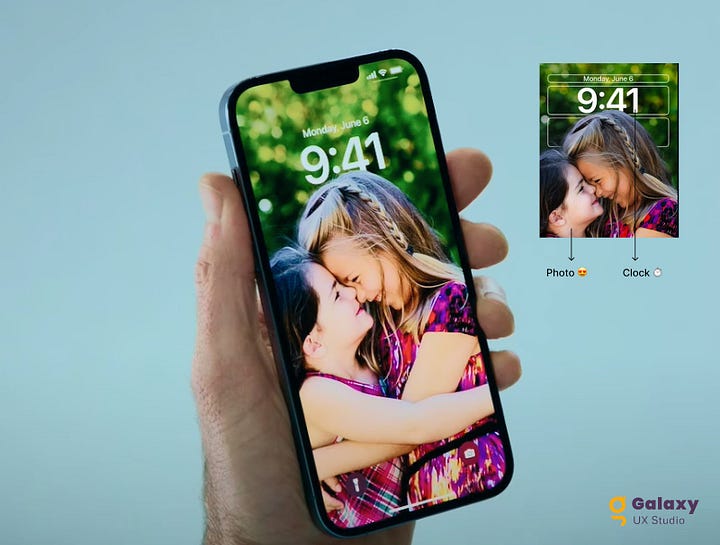 I love what Apple has made for its lockscreen. This creative change makes my phone feel a bit more personal now. Let's break down why.
Lockscreen is the first thing every user sees when they pick up their phone, check time, look for message notifications and launch the camera. Every person makes their iPhone unique and personal by applying cool wallpapers on the screen. So, it makes it more personal as the image can have the picture of a loved one, a fond memory, a place you visited or would like to visit.
Widgets' shapes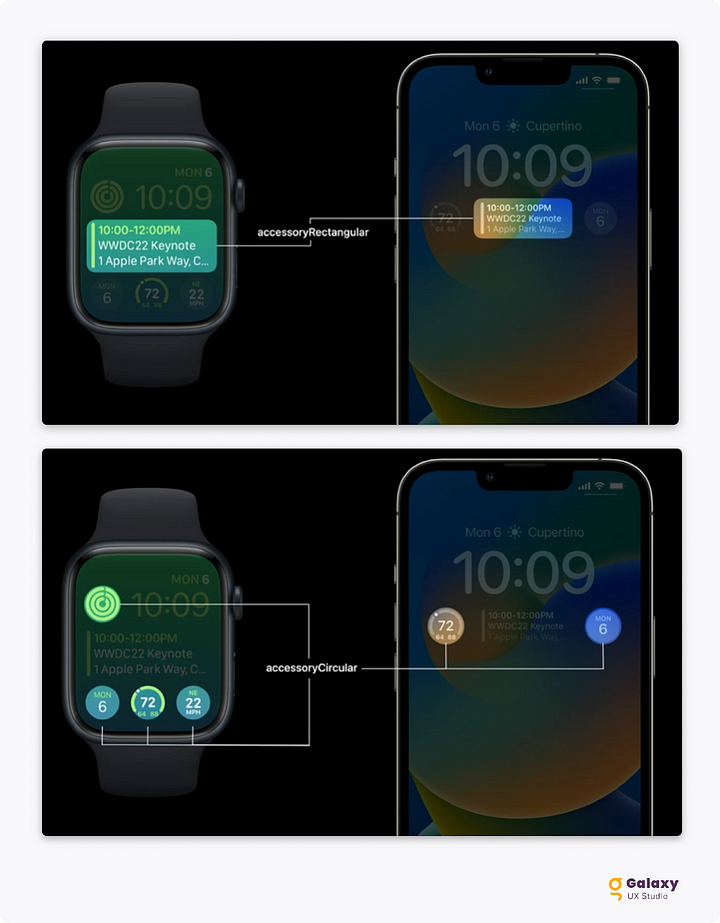 Apple has added some more features in the lock screen, where you can check your personal details with super cool widgets. No wonder Apple has followed the consistency over their different platforms and designs. The different shapes from the Apple watch have followed over to the iPhone which gives the user a consistent experience across devices.
To learn more about the new widget feature, watch the WWDC Widgets session here.
Colours

Now, Apple has brought up the 3 different colour variants, which are Full color, Accent color, and the Vibrant color.
The tint of the widgets changes as per your wallpaper. This intelligence has already been lived by Google's Material You. But with iOS it looks more satisfying and polished. This definitely gives the user a better experience and feel due the improved aesthetics by Apple on the lock screen.
Notifications' repositioning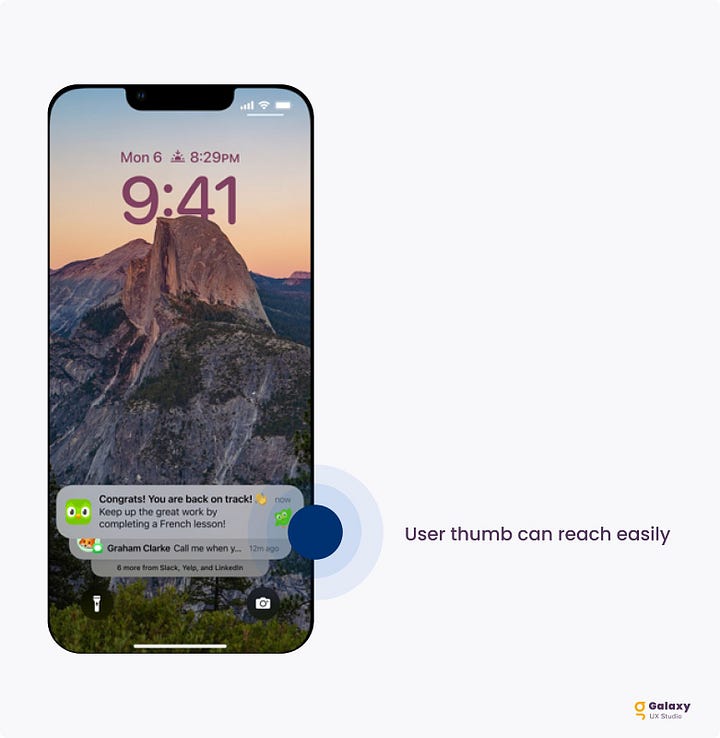 Notifications are moved to the bottom which looks similar to a folder. This update in notifications will not hide the entire lock screen now. Users can see the time and wallpaper without a bunch of notifications obscuring the view and can add their favourite widgets as well. Another advantage of bringing notification down near the thumb finder access point has also increased the overall usability of the lock screen.
Live Activities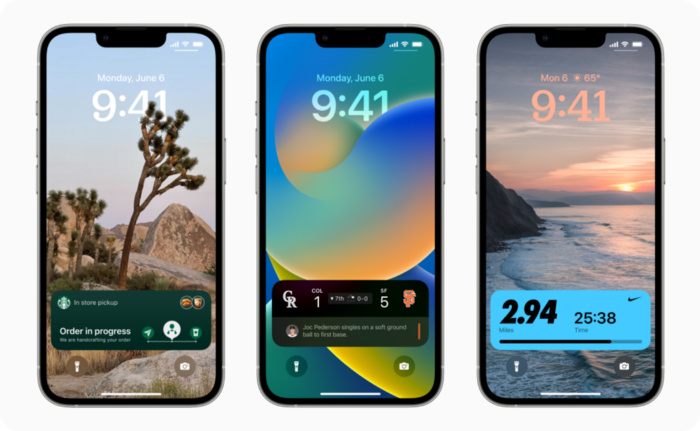 The Live Activities option on the lock screen will help the user get a progress update of their task without having to unlock the phone every time. I often order food from Swiggy while I am working and out of hunger or habitual curiosity, I keep checking the status of my order. Well, that also means that I have to put some time and energy in unlocking my phone, opening the app and checking the order status.
With the live activities feature, all this hassle has been down to simply checking the status of my order from the lock screen without having to unlock it. Sounds cool right!
However, the Live Activities feature isn't accessible right now, but it'll be in a future iOS 16 release.
Live Texts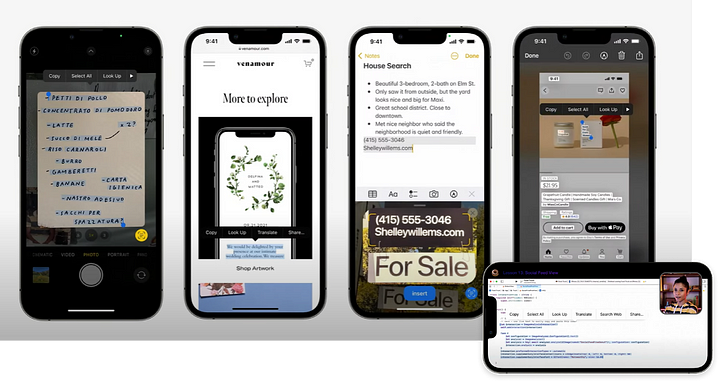 The Live Text feature has already been updated by Apple on the iOS 15, now they have updated that feature furthermore by enabling users to not only copy text from photos but, even pause the video and copy the text. This sounds cool to the developer out there. They could copy code from the videos now! This not only helps developers, also students now can take notes from the online class by using a live text feature. These features are going to be very useful for the users.
This also helps in translation, making a call, link redirection, creating an event from date scan as it automatically detects languages like English, Chinese, French, Italian, German, Spanish, Portuguese, Japanese, and Korean.
Watch the WWDC Live Text session here.
Visual Look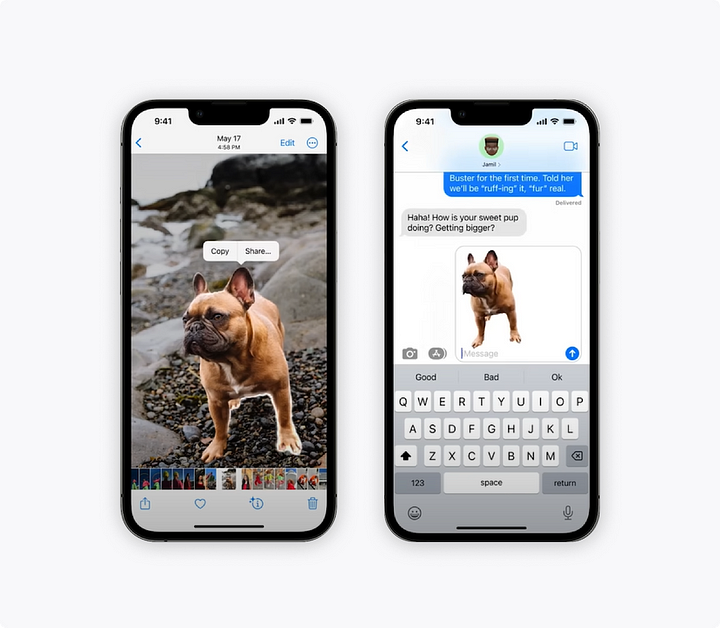 And another super cool feature is called Visual Look, which is my personal favourite.
This feature allows users to crop a subject from the image captured or even photos from the gallery without time effects. It crops the subject needed on a single, sounds amazing right?
Designers out there are gonna rock with this feature.
Apple Maps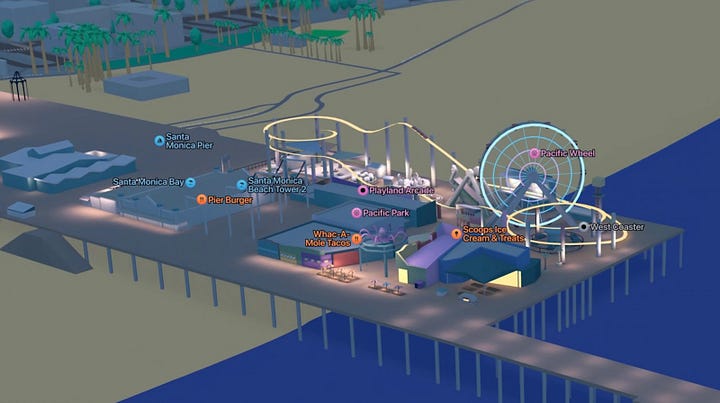 The new Apple Maps is also kind of exciting. As a Google maps user, I quite like how it's not focused on being streamlined. Instead, it just focuses on getting as many features in as possible but there is enough new stuff coming to Apple Maps that I'm pretty keen to give it another go.There's an upgraded 3D view which highlights buildings with better elevation and improved detail. To be fair, what they showed on the demo looks insane with even a different aesthetic depending on whether your phone is set to light mode or dark mode. But, we have to wait and see how it looks in the more day-to-day and normal rural scenarios to come to a conclusion.
There's more! You can now plan a route with up to 15 different stops in advance. You can plan that route on your Mac and then send it straight to your iPhone which is actually something that you would use. It will definitely save me the couple of minutes that it takes to re-enter it on my phone plus you can also see the fares and actually make the payment for those fares for any public transport within the Apple maps app.
Push to talk
Apple has released a new API that lets you add a walkie-talkie-like experience to your app. You don't have to keep the app open because it's built into the iOS. In your status bar, an indicator will appear; simply press it to send out a message to another connected user. Which enhances the usability and makes the user reply quickly. This also helps in enhancing the battery usage of the phone.
Watch the WWDC Push to Talk session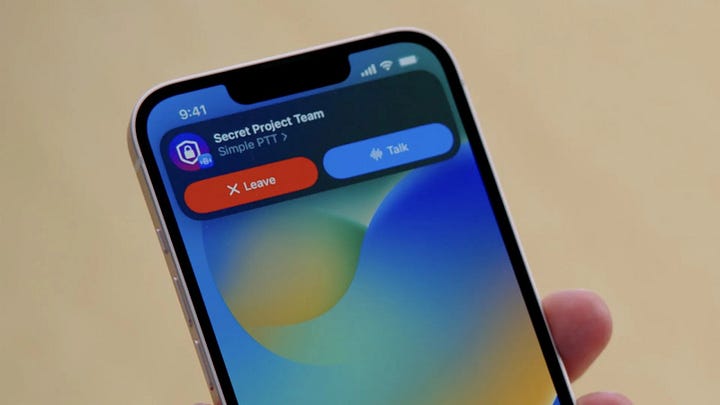 Closing thoughts
Overall, I like the iOS 16 updates and think it's a pretty good update with some good, useful changes which no doubt improves the user experience of the operating system.
Mentioned above are some cool new features that got my attention the most but I would also want to know what features did you like the most? And if you're an Android user, which iOS 16 feature do you want to add to Android? Would love to know your thoughts in the comment section.
References links:
https://developer.apple.com/videos/play/wwdc2022/10050/
https://www.apple.com/in/ios/ios-16-preview/