" Teamwork makes the dream work. — John C. Maxwell "
What is a team? One way to define it is as a group of individuals coming together to achieve a common goal. However, this can be the mainstream or a generalized idea because in today's scenario and work culture the teams have become more extensive and complex. Many factors have come into play and it has become more than just achieving a common goal.
There are so many aspects that affect a corporate team such as personal goals, motivation, teammates' dynamics, company policy, team structure, and so on. It's the responsibility of the team leader to take care of all the aspects so that the growth of the team is always a priority. However, no thumb rule can assure team growth, so that's where it becomes challenging to find a way that can work best for your team and help you improve their performance at work.
I have struggled a lot with these questions in the initial days of my leadership but eventually, I figured out a way around it and found certain ways which worked for me. I am sharing them here in this article in the hope that it might help you coordinate and bond with your teammates better.
1. Building a safe environment to encourage teammates to share their professional as well as personal issues.
We got you! These simple words will open the door to a friendly work environment which will be built upon mutual trust. A team leader should try to know every teammate closely so that the lead gets to understand them and their issues, be it personal or professional, and try to, if not solve them, at least listen to them.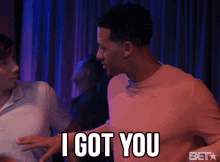 2. Discuss your experience and share your knowledge whenever necessary
Learning from the experience, be it our own or others, fetches better results in a shorter period. Sharing your experience and knowledge will make a team better and more sound as it will bring other teammates on similar ground in terms of understanding and will make things easier for team leaders in the long run.
3. Show grand gestures to appreciate your teammates
It's not always about monetary incentives. Some gestures like giving special recognition to an individual and appreciating their work publicly and personally can boost their morale and motivate them to strive for more, resulting in better performance at work.
4. Address their shortcomings in a constructive and supportive manner
Nobody is perfect, everyone lacks in something or the other. It is your responsibility as a team leader to bring out the best in each of your teammates. This definitely can't be done without addressing their shortcomings, and here is the catch, you need to have an appropriate way to do that. Avoid being blunt or derogatory while you point out any areas of improvement in your teammates. You should be supportive, understanding, and offer constructive criticism so that an individual agrees with the need to improve and overcome their limitations to be a better self.
5. Encourage communication between teammates
Co-existence is human nature. It is equally important in corporate life as well. Having a team that communicates well will perform better and show improved outcomes. Every teammate needs to practice expressing and communicating their thoughts, concerns, and ideas with others so that they are well understood and heard within the team. Communication also helps in bridging the gaps of ambiguity, and misunderstandings and nurtures a healthy work culture with good results.
6. Have frequent discussions and provide a platform for teammates to voice their opinions
Every individual is different. Different people have different perspectives, opinions, ideologies, and beliefs about certain things, problems, or life in general. Providing a platform where every teammate can express freely and have their voice is extremely crucial. Having meetings frequently where everyone is allowed to share their ideas and feedback goes a long way in strengthening the team and building the confidence of individual team members. This practice also expedites the process of problem-solving and gives workable solutions without delays.
7. Build trust by giving your teammates new opportunities
Find opportunities that are beyond the comfort zone of your teammates and push them to try new things that do not typically fall within the scope of their current responsibilities. For instance, you can ask one of your teammates to lead a client call every once in a while. This will show that you trust their capabilities and find them worthy enough to take on such responsibilities. They will go above and beyond to deliver their best as it doesn't happen often that a team member is being encouraged to take the center stage by their leaders.
8. Try to find fun ways to bond with your teammates
Monotony reduces productivity. Before the work-from-home culture, teams had a chance of participating in recreational activities in the office such as games, events, etc. This helped them in rejuvenating from the tedious work schedules and getting their productivity back on track. Bonding with teammates was also easier as everyone was under one roof getting a chance to interact and bond with one another.
Post pandemic, it has become challenging to bond virtually as we are trapped in our homes and the laptop screens fail terribly in conveying the warmth of human presence. Make sure you plan frequent get-togethers and short trips or call your team to work from the office once in a while. This helps a lot in establishing a personal connection with your teammates and making good memories.
9. Conduct healthy competitions within your team
Build an environment that encourages healthy competition within the team to foster individual growth. Introducing activities like having an internal design competition in your team allows for a healthy competition among teammates and provides the scope for them to grow and be better every time. This keeps everyone motivated and on their toes to strive to be the best because who doesn't want to win a competition? It is even better if the team lead can promise some rewards for the winners of the competition as that would boost the level of motivation of the teammates many-fold.
10. Split the team into smaller working units
Managing small batches is easier. The bigger the team, the more chaotic their management can get. So, splitting the team into smaller groups according to the workload will optimize the workflow and be beneficial as managing becomes easier. Also, in this sort of setup, every individual feels responsible for work and gives a significant contribution to the team.
11. Help your teammates in leveling up their skill
Learning is a never-ending process. Team leads should motivate and help their teammates learn new skills and take certifications to always stay on the top of their game. Help your teammates by sharing courses that they can take to advance their skills and make a more technically sound and knowledgeable team.
It also helps if you can have the company reimburse certificate courses that they wish to take and try making the e-learning courses free. Having the provision of reimbursing their courses will make your teammates grateful, loyal, and credible towards the team and the firm that helps them grow and advance in their careers.
12. Give good monetary compensation
Monetary compensation is one of the biggest motivating factors, and it should be directly proportional to their productivity, sincerity, and dedication at work by your team.
Summary
Managing a team can be challenging and seem overwhelming at times. Having confident, vocal, skillful, and knowledgeable folks in your team is a true asset, but this is not something leaders can get tailor-made as per their choice. The team lead has to work with his/her team to develop an open and healthy work culture with an efficient and proficient pack of professionals. The points discussed above will help you in achieving a healthy dynamic with your teammates and managing them well.
On a parting note, I leave you with a philosophy that I follow as a team lead which has helped me foster a healthy relationship with my team.
" Take the responsibility for failures yourself and give the credit for success to your team."