When did work from home first start?
Remote workers weren't born overnight, remote work dates back to when the internet was first created i.e., in the 1980s. Early instances of working remotely goes long back to even before downtown office and commuting culture. Prior to the industrial revolution, everyone used to work in locations away from their homes.
When work from home boomed
We have been through the most challenging times of our lives during the pandemic, especially during the years 2019 and 2020. Everything came to a standstill and new ways of continuing with life were sought. The COVID-19 pandemic had already disrupted the normalcy of lives and fractured the economy globally during 2020.
One great way to ensure safety and prevent people from losing jobs was the provision of work from home. In such moments of uncertainty, companies quickly resorting to the work from home model proved to be beneficial for both the organizations and the employees. However, the front-line workers still had to risk their lives and save the world from a looming threat.
Pain points of work from home (WFH)
1. A Lack of/limited networking opportunities.
2. Mental health instability (loneliness, anxiety, depression)
3. No face-to-face communication.
4. Distracting environment
5. Finding a reliable Wi-Fi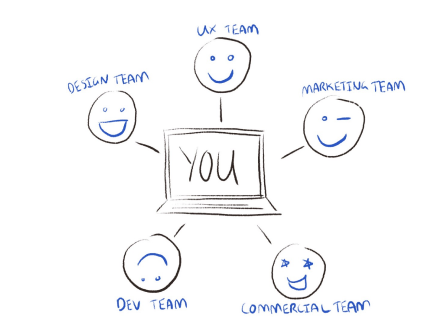 Let's see the way: https://youtu.be/dxb94hRg8Zo
Strategy for work from home
Some of the most common strategies to ensure that employees maintain productivity and business continuity are discussed in this section. In such scenarios, it is important to make sure that your employees have everything they need for remote work. Such as, digital and technical resources, and management support. and other productivity hacks while working from home.
Here is a list of pointers you should keep in mind to ensure an efficient work-from-home setup.
Availability: Stick to fixed timings
Responsiveness: Stay just a chat or call away
Project management system: Set up efficient workflows with tools
Objectives & Key Results: Define clear goals and results to achieve
Rituals: Establish routine daily standups, weekly reporting, and meetings
Tools & Equipment: Equip yourself with all necessary resources and tools
Security: Rely on a secure
A UX designer's take — Work from office Vs. Work from home
This table draws a parallel between the work from the office and work from home model from a UX designer's point of view.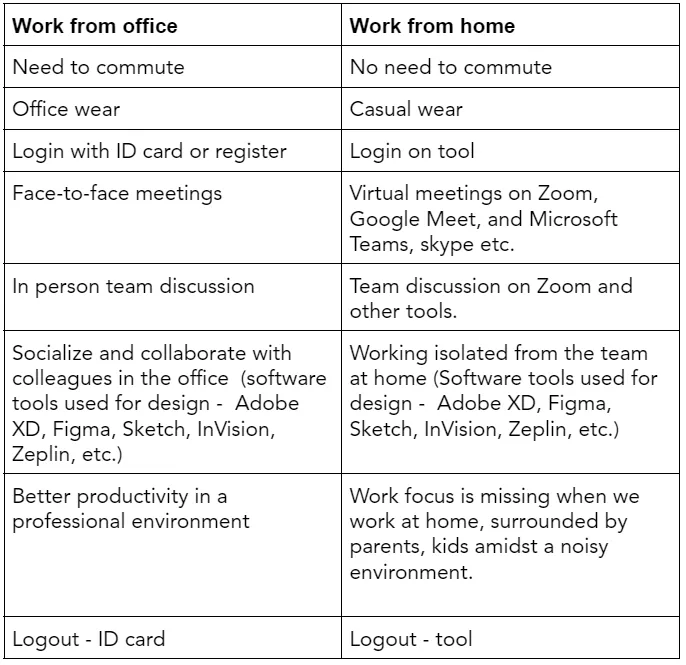 Life in WFH with pets- a journal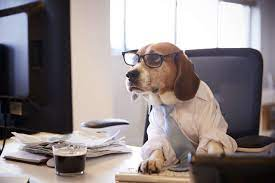 I wake up at 8:55AM and my login time is 9AM. But I still stay in bed, waiting for 9AM to actually wake up. As one can guess, in bed, I was checking the mails and chats if I have got any meetings scheduled for today.
After logging in to the system successfully, I spent some time waiting for the skype status of my colleagues to turn green so that we can start the day.
Now was the time to attend the daily standup meeting — boring, in all honesty.
I begin my work and go through my list of daily tasks while having breakfast.
Now, I wonder what's happening in the world today and go to open my news apps, and social media where I stumble upon a good song on Instagram, search for it on YouTube, and there I am, half an hour later watching what Amber Heard said about Johnny Depp. Talk about productivity!
Adding to my struggles to be productive, I have a pet at home. One recent feat achieved by my dog was taking and chewing my phone charger while I was working in a different room. Therefore, working from home can get challenging with all these distractions and especially if you have some adorable yet mischievous pets.
Click here to feel the reality: https://www.youtube.com/watch?v=xd3MieifOro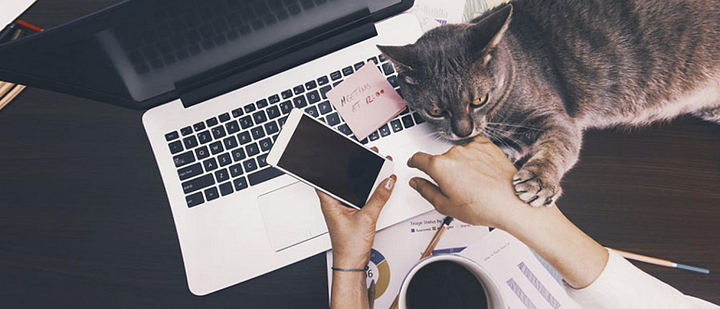 While we are on the topic of distractions and disturbances we face during working from home, how can we not mention the drama happening on the streets and at our neighbors'? Oh, and did I mention the umpteen times I had to get up and answer the doorbell during work hours?
If we even consider refreshing our mood and feel like sitting and working near the window, the shrilling voice of my vegetable seller would take a moment of peace impossible.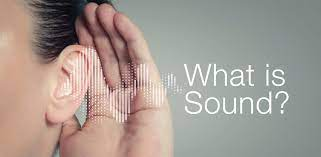 Connecting with teams or colleagues in work from home
Remote work comes with another challenge of the lack of feeling of camaraderie and bonding between teammates. The only time in the day when we are getting to talk to our coworkers is during meetings and most people don't prefer turning their cameras on which leaves us staring at black boxes with names. A weird experience overall.
During work from the office, the best time to really gel with your teammates used to be the off-work interactions like having lunch together, those important conversations by the water cooler/coffee-maker, etc. That's what is missing from work from home.
Strategy:
One way to instill a feeling of unity and harmony between team members virtually is to make interactive sessions mandatory for all. Have teams collaborate, brainstorm, and share ideas on a regular basis. They can do so by religiously dedicating time and scheduling meetings on real-time communication tools like Zoom etc.
Remote teams can also bond by using instant messaging apps such as Skype or Microsoft Teams. Such communication tools can help bridge the gap remote workers often feel while communicating online. Team spirit, collaboration and teamwork are absolutely essential in the field of UX as designers and strategists need to come together to offer the best solutions to people.
Work from home — the final verdict
While we all can agree that work from home is convenient, comfortable, economical, safe. It also qualifies to be challenging, frustrating, exhausting, and inconvenient at times.
The best part?
Having a home office gives you the freedom to set your own schedule, dress any way you want, and work on your own terms. Whether you've worked from home for years, or are new to work-at-home life, having an organized home office will improve your productivity and leave you with more time to focus on your business. Being a UX professional, make sure that your work from home habits and ways contribute in making you a collaborative, proactive, and an efficiency problem solver creating innovative solution for people from the comforts of your home.