Compliance in healthcare is an intricate dance between navigating complex regulations and meeting user needs. Striking a balance between these two often conflicting priorities is where our agency specializes, using the principles of user experience (UX) to create healthcare solutions that are not only compliant but also user-friendly.
Healthcare UX design: The cornerstone of compliance
When it comes to healthcare, compliance is non-negotiable. From adhering to patient privacy laws like HIPAA to meeting accessibility guidelines such as ADA and WCAG, healthcare solutions must meet stringent requirements. In this landscape, healthcare UX design plays a crucial role. At our agency, we leverage UX in healthcare to ensure that our solutions adhere to compliance rules while providing an intuitive, seamless experience for users.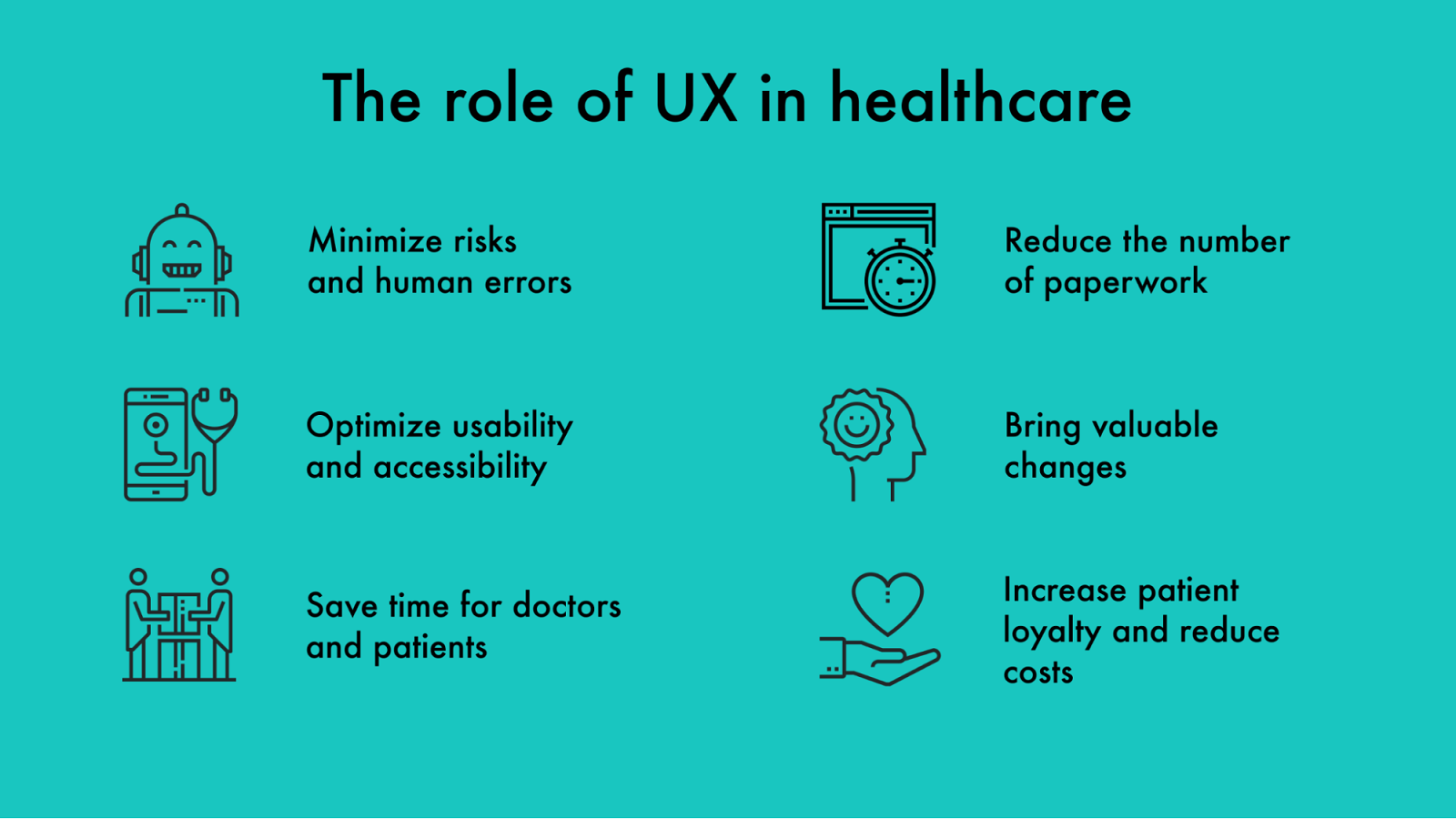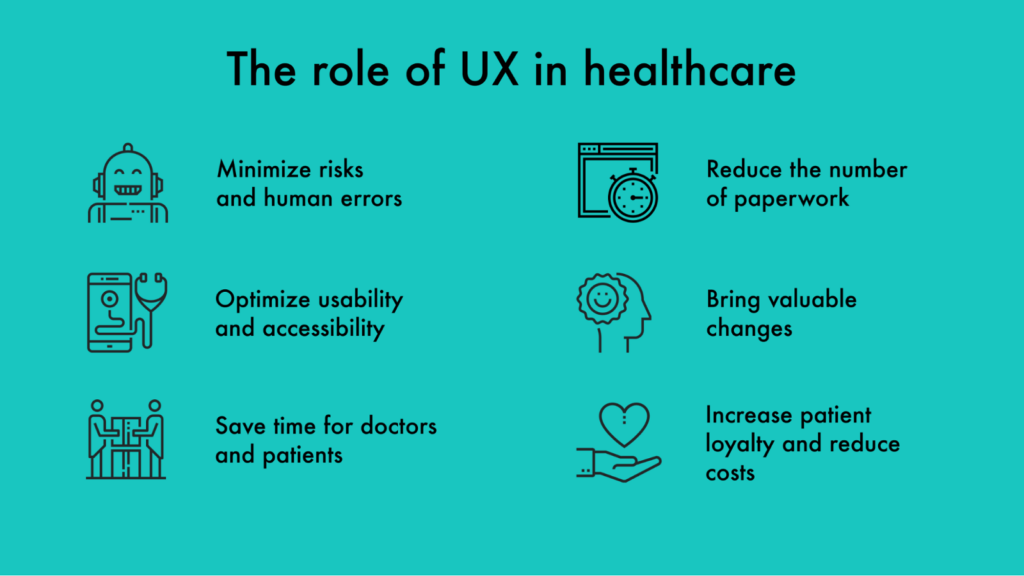 Source– Creating great user experience in healthcare with the help of design
The magic of UX in healthcare compliance
Our approach to integrating compliance into healthcare UX design revolves around three key principles: empathy, simplicity, and accessibility.
Empathy
Empathy is at the core of our UX philosophy. By understanding the users' needs, challenges, and contexts, we are able to design solutions that not only meet regulatory requirements but also resonate with users. We conduct extensive user research, interviews, and usability testing to uncover insights that guide our design process.
Simplicity
Healthcare is inherently complex, and so are its regulations. We believe in the power of simplicity and strive to make our designs as intuitive and straightforward as possible. We use clear language, intuitive navigation, and user-friendly layouts to ensure our solutions are easy to use, even for users with little to no technical skills.
Accessibility
Accessibility is a critical aspect of compliance and UX design. We follow the principles of universal design to ensure that our solutions can be used by everyone, regardless of their age, ability, or circumstances. We adhere to WCAG guidelines and use a range of techniques like alt text, color contrast, and keyboard navigation to make our designs accessible.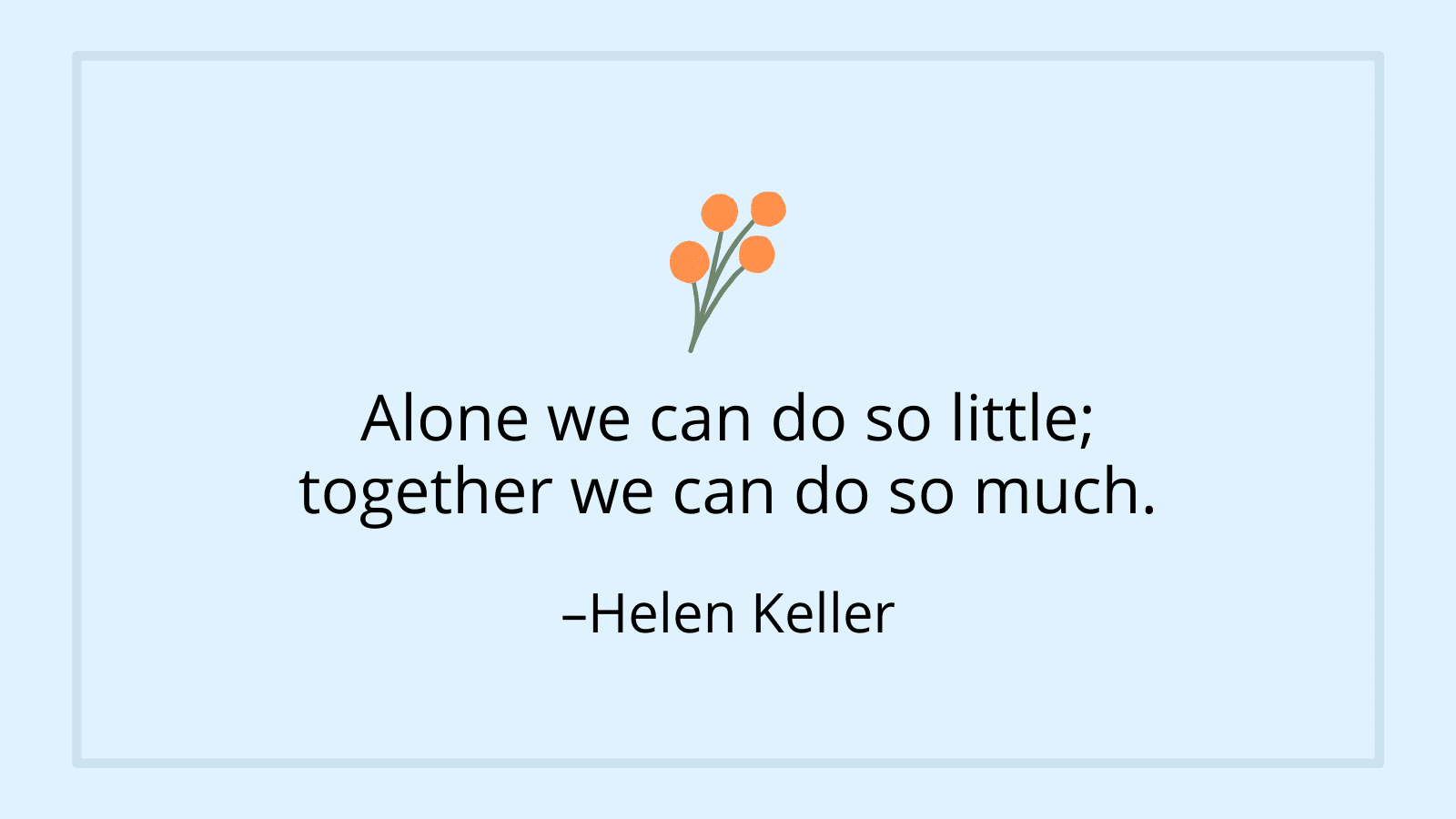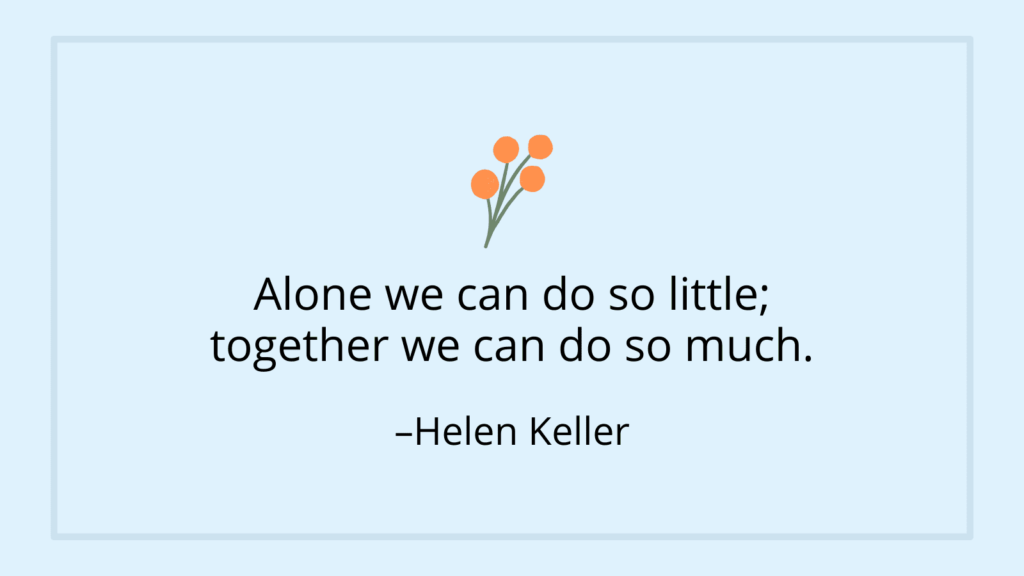 Source- We believe in teamwork.
Our impact in healthcare UX design
Our agency's unique approach to integrating compliance with healthcare UX design has led to a range of successful projects. For instance, we worked with a major healthcare provider to redesign their patient portal.
Previously, the portal was hard to navigate, lacked accessibility features, and was not fully compliant with new privacy regulations. We used our expertise in healthcare UX design to simplify the portal's navigation, improve its accessibility, and ensure full compliance with privacy laws.
Post-redesign, the portal saw an increase in patient engagement by 65%, a reduction in compliance-related incidents, and an overwhelmingly positive response from users about the portal's improved usability.
In summary
The intersection of compliance and UX in healthcare can be a challenging landscape to navigate, but it's one where our agency excels. We leverage our deep understanding of healthcare regulations, our expertise in UX design, and our user-centric approach to create compliant, user-friendly healthcare solutions.
With our innovative approach to healthcare UX design, we not only ensure regulatory compliance but also create a seamless user experience. By putting the user at the heart of compliance, we transform complex, regulation-heavy healthcare processes into intuitive, user-friendly solutions that drive engagement and satisfaction.
Whether you're looking to enhance the UX of your existing healthcare solutions or design new ones from scratch, we are here to help. Together, we can ensure compliance while revolutionizing the user experience in healthcare. Our expertise in healthcare UX design and our commitment to compliance can help you navigate the complexities of the healthcare landscape and deliver solutions that truly make a difference.